Rezerwuj wyjazd
Skorzystaj z bezpłatnej pomocy konsultanta Sanatoria.org przy rezerwacji pobytu.
Rezerwacja sanatorium
Ostatnia aktualizacja: 2012-01-20

Resort description:

You are also invited to stay at the "Bristol" Health Resort of the Ministry of Internal Affairs and Administration in Kudowa Zdrój which boasts a long tradition of resort treatments. Our Resort is located at the foot of the hill Góra Parkowa, in the resort part of Kudowa Zdrój, one of the oldest and most beautiful resorts in the Sudety region.

Nearby there are mineral springs with water full of vitamins and minerals ensuring better health state and detoxyfication of the body.
We offer you a wide selection of physical treatment and hydrotherapy treatment perfomed by professional physiotherapy technicians and rehabilitation technicians and qualified medical staff.
Our Resort has a mini saltwater inhallation construction which functions as a natural iodium and ozone inhallation facility! It is a construction made of wood and blackthorn branches used for inhallations possible thanks to specific aerosols created in this environment. Additional attractions available in the health resort involve: sauna, gym, restaurant with evening dancing parties, terrace, snooker and newsagent's.

The building has a conference hall with a flipchart board, an overhead projector, access to the internet, a TV set and a DVD player.
Aqua Park is situated in the distance of about 30 m from the Resort building and there you can use a swimming pool, a water slide, a jacuzzi and a bowling alley. Aquapark is adjusted for the disabled.

Additional attractions in the area involve horse riding, tennis courts in the Spa Park, Japanese garden in Jarków, summer sleigh run in Polanica Zdrój, golf courses on the route Szczytno – Polanica, mountain bike and skiing equipment rental, tourist train rides, paintball and other extreeme sports, excursions in the surounding areas of Ziemia Kłodzka, trips to Prague and Vienna an many other.
Treatment profile:

:
,


Circulatory system:
Hypertension, Coronary disease, States after cardiac arrest ,


Neurological:
Spinal degeneration,


Organs of movement:
Post-traumatic states of joints and bones , Arthritis, Osteoarthrosis,


Rheumatic:
,


Additional health offer:

Electrotherapy:
Electrostimulation, Ionophoresis, Diadynamics, Interdyn, Tens currents, Kotz currents, Trabert currents, Galvanisation,


Gymnastics:
Body conditioning, Cardiological gymnastics, Respiratory gymnastics, Spinal gymnastics,


Hydrotherapy:
Saline bath, Pearl bath, Whirlpool bath, CO2 bath, Carbonic acid bath, Underwater massage, Scotch douche, ,


Inhallations:
Ultrasound inhallation , Saline inhallation ,


Light therapy :
Bioptron, Bio-V, Laser, Sollux, Sunlamp,


Magnetotherapy:
Viofor (MRS), PPM (pulsing magnetic field),


Massage:
Classical massage, ,


Other:
24 h – medical care, 24 h – nursing care, Possibility to come with children,


Renouveau biologique:
Sauna, General cryotherapy, Slimming stays, ,


Sound therapy:
Ultrasounds,


Sport and recreation:
Swimming pool, Fitness room, Gym, Bike rental, Nordic Walking, , ,


Accommodation:

Types of rooms:
single, twin / double, ,

Wyposażenie pokoi:
WC, Prysznic, Telewizor, Radioodbiornik, Internet, Telefon, Recznik, Czajnik,

Car park:
unguarded

A possibility of pet acceptance:
No

Adjusted for the disabled:
Yes

Total accommodation capacity:
190
Board type:

The following options are available:

Breakfast
Dinner
Supper
Late dinner
Additional services:

conferences,
training sessions ,



The maximum number of participants in the event:
70

The following equipment can be hired / used:
audio
video
internet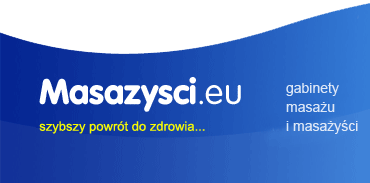 Masażyści
Po powrocie z sanatorium skorzystaj z usług masażysty. Już teraz sprawdź oferty masażystów w serwisie
www.Masazysci.eu
SANATORIUM BRISTOL W KUDOWIE ZDROJU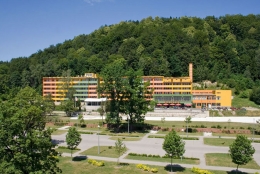 SANATORIUM BRISTOL W KUDOWIE ZDROJU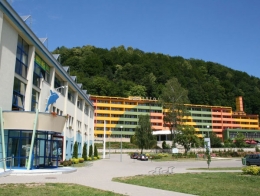 SANATORIUM BRISTOL W KUDOWIE ZDROJU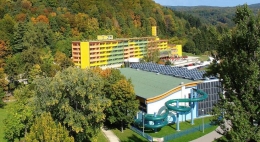 POKÓJ W SANATORIUM BRISTOL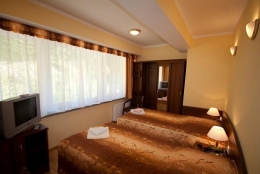 ŁAZIENKA W SANATORIUM BRISTOL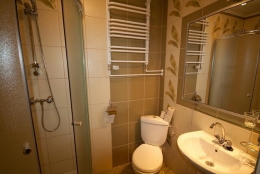 POKÓJ W SANATORIUM BRISTOL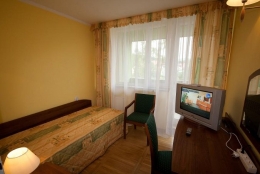 ŁAZIENKA W SANATORIUM BRISTOL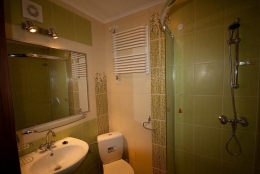 POKÓJ W SANATORIUM BRISTOL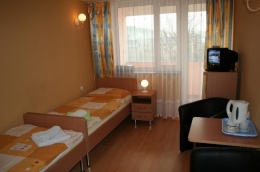 ŁAZIENKA W SANATORIUM BRISTOL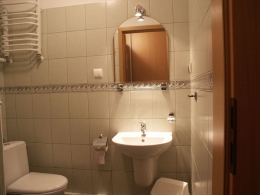 Siłownia